DynaPAD
made with call centers in mind
If you need assistance, you can contact us at 562-546-6467.
If you are considering purchasing quantities over 100, please call and ask us about volume discounting.
Magensa encryption key 90118800 will be used.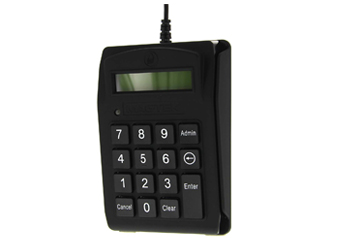 DynaPAD
DynaPAD delivers connection via USB, for stationary needs, has a keypad, and reads magnetic stripe cards.
21087008