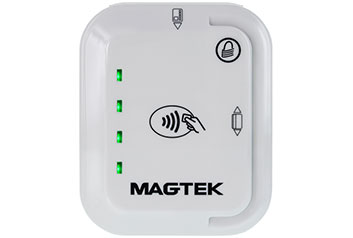 tDynamo (Gen II)
Hand Held or Mounted Secure Magstripe,
EMV Chip and Contactless Reader
tDynamo (Gen II) is a versatile handheld reader in a simple and easy to understand design. With all of the payment methods in the market today, tDynamo delivers magnetic stripe, chip card, and contactless in a small form factor. Now you can accept classic plastic to mobile wallets and just about everything in between.
Connect via Bluetooth LE or USB 2.0.
21079837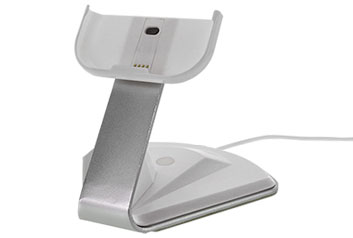 tDynamo Stand
Switch from Mobile to Countertop in seconds
tDynamo allows you to slide quickly between a counter top or mobile platform, giving you flexibility through-out the day. The charging dock can be mounted to the table with one screw and nut, keeping things simple, using very little real-estate, securing the device while charging, and continuing to use. Stand sold separately.
21079820